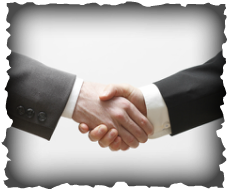 You know the value and importance of the tools you use each day. Now you have the opportunity to select a new kind of tool for your trade. Membership in the Artisan Contractors Association of America (ACA) is a tool that enables you to realize significant cost savings on a daily basis.

Your business as well as personal life will profit from your ACA membership and its full line of benefits. You can look to ACA to provide services that range from group business insurance to legal assistance to travel amenities. This website describes each membership benefit all included at no extra cost in more detail.

---
The Tools of Success


Like the tools you use each day, the tools of membership in the Artisan Contractors Association of America (ACA) are powerful, cost effective and essential to your success.

Taking advantage of benefits that are both professional and personal will help you realize immediate profit. Available only to licensed contractors and their employees.

By becoming part of a large group of participants, you can have over 20 benefits accessible to you at reduced costs!



Benefits:


Business Liability Coverage at low group rates
Contractors License Bond
Discounted Emergency Roadside Assistance
Legal Assistance
Approved Safety Programs
Travel Amenities
Accounting Services
Savings on dental and other health related areas
And MORE!!!